Health and safety laws and regulations have revolutionised the safety of the modern workplace.  
As for why we need workplace health and safety in the first place, the numbers speak for themselves.  
 In 2020, HSE's workplace safety report found that there were:  
111 fatal injuries between 2019 and 2020

 

693,000 self-reported non-fatal injuries suffered by employees

 

65,427 of these were reported by the employers 

 

828,000 work-related stress cases

 

12,000 work-related lung diseases, many of which are likely linked to previous work years 

 

480,000 work-related musculoskeletal injuries 

 

Some 38.8 million total working days were lost due to work-related injury and health problems 

 
 Health and safety laws and regulations work to reduce these stats, protecting the health of workers whilst reducing the impact that workplace-related accidents, injuries and ill-health have on the economy.  
Health and Safety in the Workplace
Health and safety regulations are multi-componential, but broadly, they focus on: 
The promotion of physical and mental wellbeing for workers across all industries and occupations 

 

Protection of workers from risks in the workplace 

 
Assessments of the employee's environments to ensure welfare and safety 

 

Prevention of business downtime resulting from absences 

 
Workplace health and safety is covered by multiple pieces of legislation such as the Health and Safety at Work Act 1974 (HSWA), Workplace (Health, Safety and Welfare) Regulations 1992 and Health and Safety at Work Regulations 1999.  
There is other legislation that applies to higher risk businesses, e.g. Regulatory Fire Safety Order 2005 (RRFSO 2005), Work at Height Regulations 2005 and Control of Substances Hazardous to Health 2002. Health and safety law is being updated all the time and its business's responsibility to keep up to date with the latest legislation.  
HSWA lays the groundwork for employer responsibility for health and safety whereas Workplace (Health, Safety and Welfare) Regulations 1992 states that employers have to reasonably maintain the welfare and safety of employees. The Management of Health and Safety at Work Regulations 1999 applies to risk assessment and management - businesses must assess risks in the workplace and work to actively eliminate or reduce risks where possible.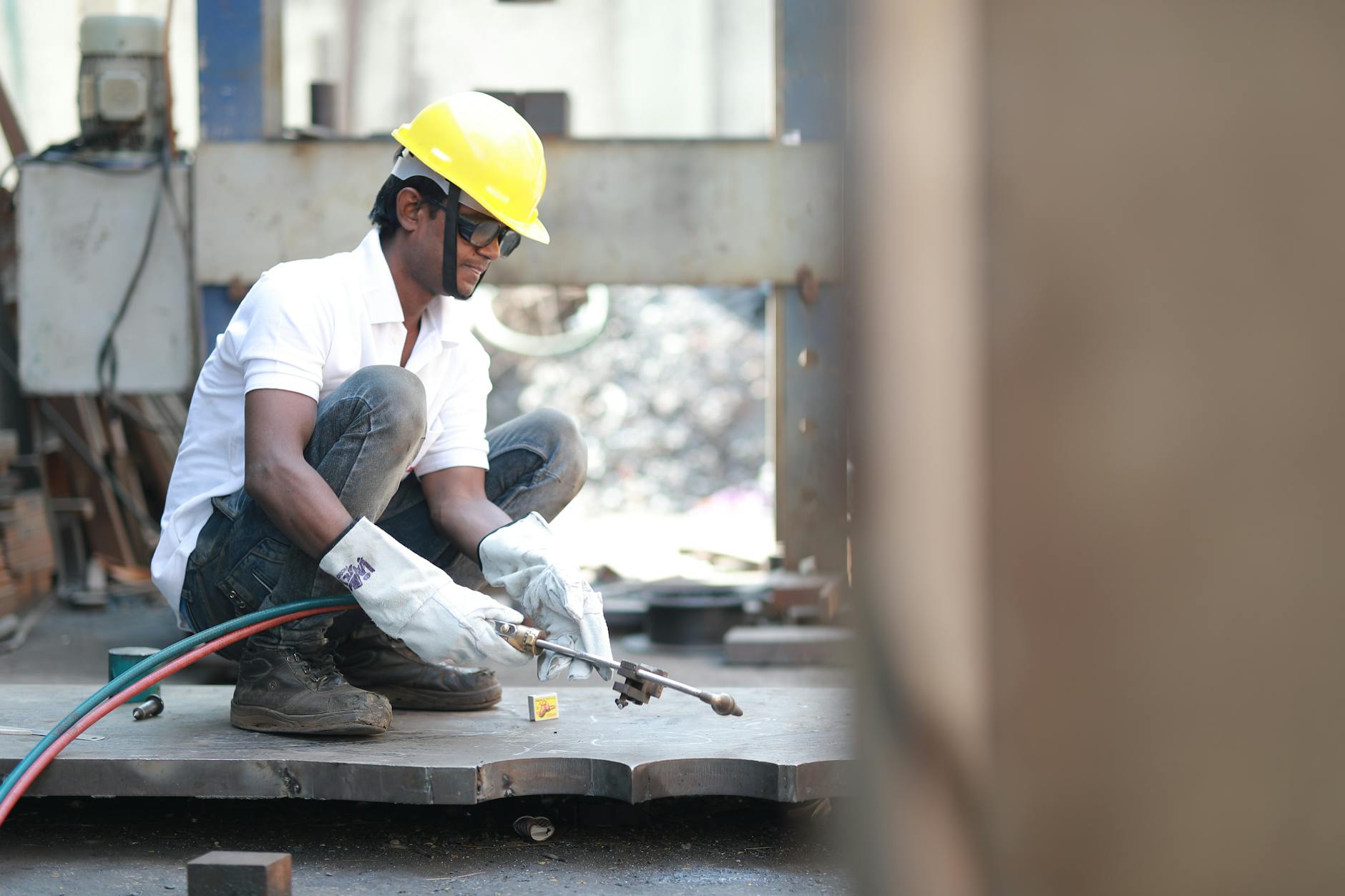 All businesses must carry out risk assessments for the purposes of drawing up a health and safety policy. For businesses with 5 or more people, the health and safety policy must be written down and must contain 3 clearly labelled sections; a statement of intent, a section on responsibilities for health and safety and a section on arrangement for health and safety. HSE provides a guide to writing a health and safety policy here.  
Another basic health and safety obligation for businesses is the appointment of a 'competent person' who can assist with health and safety. This could be the business owner themselves or another employee, preferably one with previous advantageous training. Someone must also be designated to provide first-aid in the event of an emergency.  
What is a Health and Safety
Risk Assessment?
Risk assessments vary from a common-sense evaluation of business premises with regards to fire safety to a much more intricate assessment that documents everything from hazardous substances to equipment, working from heights, trip hazards and working in confined spaces.
The depth of a risk assessment is intrinsically linked to the business's risks. High-risk businesses will require more in-depth risk assessments likely carried out by trained health and safety officers. Conversely, a small office or shop will need just a basic risk assessment, but some fundamental conditions still apply, like the availability of a first-aid kit, drinking water and a place for employees to rest.  
In its most basic form, a risk assessment involves 5 steps:  
Identifying risks and hazards within the business, such as machinery, trip hazards, hazardous substances, etc. 

 

Identifying who may be harmed by these hazards, e.g. someone on a factory floor is more vulnerable than someone in an office and would require more training.

 

Work to implement measures to control and mitigate risks to prevent harm.

 

Recording findings and documenting them in the health and safety policy.

 

Communicating risks to employees with a view to educating them and training them on relevant workplace risks.

 
The documentation of the risk assessment and health and safety policy is paramount. This will form a body of evidence that insurers and/or a court will want to see in the event of a claim. To provide high-quality health and safety, workplace risk assessments should be detailed and thorough, paying due regard to each and every possible risk, regardless of how likely or unlikely they are to occur.  
Common Workplace Risks
Workplace risk assessments will likely cover areas such as: 
Manual Handling: UK employers are required to ensure that workers are able to safely lift, pull, push, carry or otherwise handle large or heavy items. Manual handling is vital to prevent strains, sprains and other musculoskeletal injuries and problems.  
Display Equipment: Computers and other display screen equipment (DSE) present risks for developing RSI and limb sprains and strains. Employers must help workers avoid health risks posed by computer work, e.g. by providing adjustable seats and quality workstations. This applies to anyone that uses a screen for more than 1 hour continuously each working day.  
Fire Safety: The Regulatory Reform (Fire Safety) Order 2005 obligates employees to provide training and information on what to do in the event of a fire. Business premises must be adequately equipped with fire safety equipment such as smoke alarms, fire extinguishers and fire blankets. Equipment or flammable materials that pose additional risks for fire safety must be assessed and accounted for in the health and safety policy.  
Stress and Mental Health: Stress and mental health are taken seriously with regards to helping employees deal with the stressors of their jobs. Stress management and awareness training can be provided to both employees and their managers to help ensure that employees don't become mentally overworked or too fatigued to do their job properly, potentially then posing a danger to others.  
It's worth noting that risk assessments and health and safety policy do vary widely between industries. HSE provides numerous resources on health and safety, including an A-Z of guidance by industry that provides advice on what employers across each sector and industry should do.  
Summary: What is Meant by Health & Safety in the Workplace
Health and safety regulations prevent injuries and ill-health and ultimately saves lives. As such, businesses in the UK and indeed worldwide are obliged to regulate their workplaces appropriately to ensure the safety and wellbeing of their workers.  
Whilst this is usually fairly straightforward for smaller businesses, the complexity of health and safety regulations do scale up with higher-risk businesses with more employees in high-risk industries.  
Whilst health and safety can be undertaken DIY by smaller businesses, larger ones will require the assistance of a health and safety officer who can undertake professional risk assessments and advise the business on the best course of action for controlling identified risks.