If you run a small business, the chances are that you probably won't have a dedicated team to deal with human resources. The way that recruitment, onboarding processes, training and issues such as absenteeism or dismissals are handled can make or break a new company however – so it's important to get HR right! 
HR advice for small businesses is crucial. Your staff are your single biggest asset, so getting the most out of them should be your number one priority. If things go wrong, you could also face large bills with employment law challenges. 
For anyone starting out in the world of business and human resources, we've compiled the most important aspects of small business HR advice to make your staff and company thrive. 
Why is HR advice important for small business?
To begin this introduction on HR advice for small business UK, it's worth highlighting just why this so important. If the worst happens, and one of your employees begins Employment Tribunal proceedings – costs can escalate rapidly. As well as the expenses of defending a claim, your business may also have to pay-out thousands of pounds in compensation.  
In 2020, the highest sum awarded in a UK employment tribunal claim was £266,000 for a disability discrimination claim. The maximum award for a single unfair dismissal claim was £118,842, whilst the average unfair dismissal award was just over £10,000. Age discrimination claims received the largest average award of £39,000. 
No business, even large and established organisations can comfortably bear costs like this – not to mention the reputational damage that such cases bring. Having robust HR legal advice and policies in place will mitigate these risks to your small business.  
HR advice for small business UK
Employment contracts 
From the moment you start recruiting, you should bear HR legal advice in mind. Employment law begins from the moment you publish a job advert. UK business owners must provide accurate descriptions of roles and responsibilities and not discriminate against any groups. These rules also apply during the interview process – with obvious implications for your brand's reputation if problems arise. 
Once you have offered someone the job, employment contracts are the next step. This is a legally binding agreement and must include an offer, acceptance and consideration. A good employment contract should include a Statement of Main Terms, including elements such as the job title, probationary procedures, payment, hours, commencement date and more.  
Keeping your contracts clear and simple is the best way to reduce the likelihood of disagreements. This will also mean that disputes (for instance over payment or hours) can be solved promptly and easily, in the case these do arise.  
In addition to a formal contract, it's a good idea to provide new employees with a handbook outlining their conduct expectations, as well as disciplinary procedures.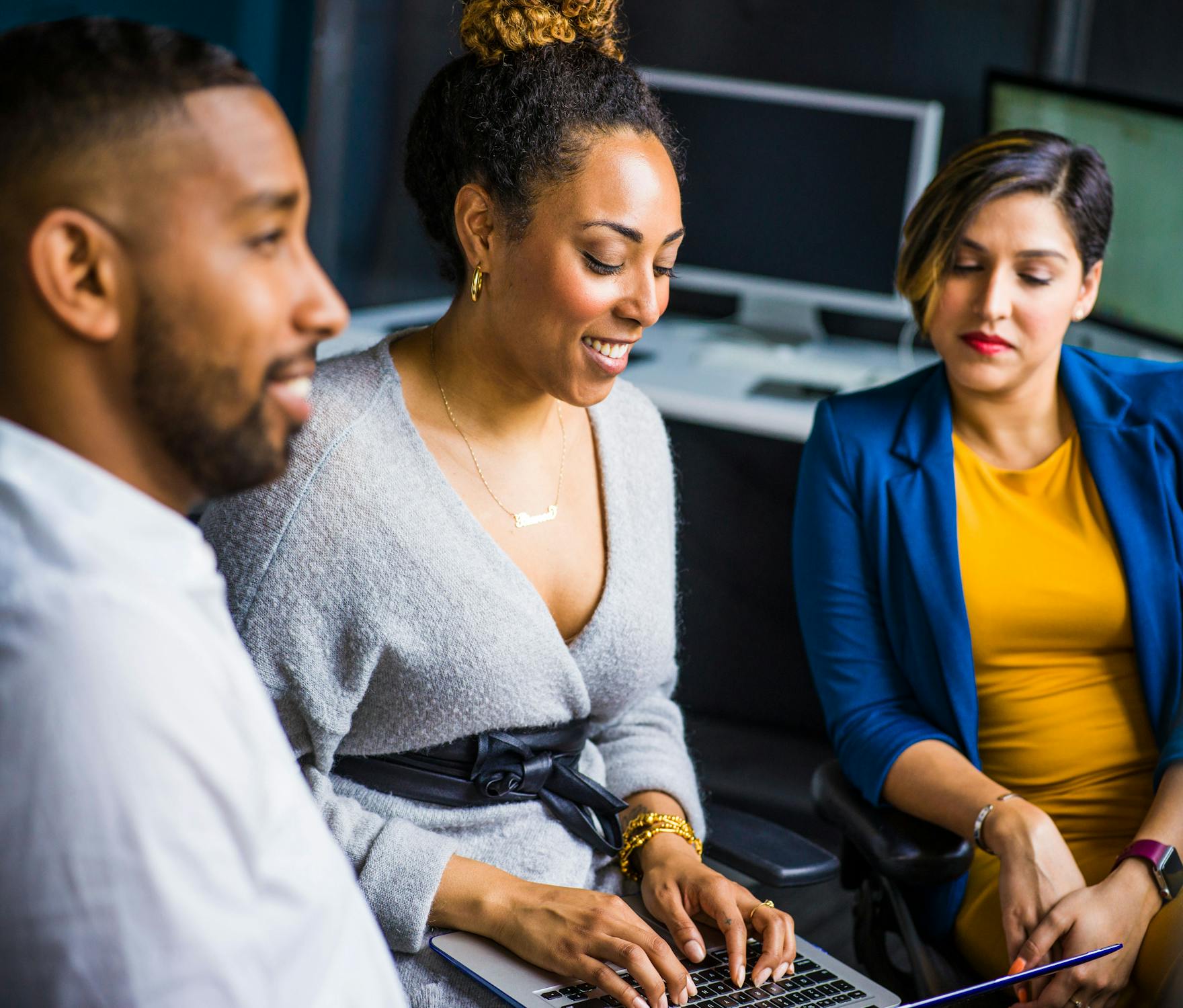 Parental leave 
UK law regarding maternity, paternity and paternal leave is increasingly complex, so it's well worth seeking out appropriate small business HR advice if you are ever unsure. You should be aware that pregnant employees are entitled to paid time-off during normal working hours for antenatal care (such as doctors visits). The father or civil partner can also take unpaid leave for two antenatal appointments. 
Furthermore, pregnant employees are entitled to up to 52 weeks maternity leave. This even applies to small businesses, and is broken down into the following categories: 
Compulsory Leave

 – a two-week period from the date of birth.

 

Ordinary Maternity Leave

 – lasting for a maximum of 26 weeks.

 

Additional Maternity Leave

 – an additional 26 weeks with all employment terms guaranteed apart from pay.

 
Fathers can also take a single period of two weeks paternity leave, starting from when the baby is born (provided they have worked at the business for 26 weeks or more). There is additional HR legal advice and regulations in the case of adoption, time off for dependents and shared parental leave – so do make sure you understand your workers' rights here. 
Dealing with absenteeism
Whilst all employees will become genuinely ill from time to time and need space to recuperate, staff absenteeism can be a problem. Employment contracts have already been mentioned (and justifiable reasons for absence as well as terms for sick-pay should form a part of this!), but you should also consider recording and tracking instances of sickness. 
If attendance becomes an issue, set up a personal interview to informally discuss any issues. If absence is due to legitimate reasons (such as health at work), then appropriate adjustments should be made by yourself as the employer.  
However if the problem persists and disciplinary procedures are required, HR advice for small business UK is to notify an employee of a formal disciplinary hearing at a specific date and time. At this meeting, if explanations for absence are unacceptable, a warning should be issued. The next step (and last resort) will be dismissal. 
Managing dismissals
No small business owner wants to be in this position – but if an employee consistently fails to meet expectations on their behaviour, dismissal may be appropriate. Improper conduct is a legitimate reason for discharge, but doing so wrongly or unfairly could expose your business to a wrongful dismissal case. 
If you need to fire a staff member, creating a clear disciplinary procedure is vital. ACAS provide lots of useful HR legal advice for small businesses, including a Code of Practice on Disciplinary and Grievance Procedures.  
In cases of gross misconduct (such as theft or drug use), dismissal on first offence can be legitimate. Do remember that employers are required to conduct a fair and thorough investigation into misconduct before acting. If you are in doubt and require additional HR legal advice before acting, consider suspending the employee before taking more serious action. 
If you're looking for more in-depth HR legal advice for your small business, the Advisory, Conciliation and Arbitration Service have lots of helpful resources – covering everything from Covid-19 advice, redundancy, flexible working, health and wellbeing. 
Bromley Business Hub help start-up and SME business owners in the Bromley London area looking for business advice to scale their business. Explore our site today to grow your business and connect with like-minded local employers.