The changing climate is something that impacts us all. With massive implications for our everyday lives, environments and the economy – governments and businesses are taking action and shifting towards low carbon or carbon neutral operations.  
In 2019, the UK became the first major economy in the world to pass laws to end its contribution to global warming by 2050. This ambitious target requires the UK to bring all greenhouse gas emissions to net zero. Whilst substantial progress has been made (and emissions already reduced by 42%), there is clearly a long way to go – and London businesses can all play their part. 
If you are starting your net zero carbon journey, we take a look some of the key benefits for small businesses (why it really makes a difference to your bottom-line), as well as practical steps you can put in place. To begin however, just what does "net zero carbon" mean for your operations? 
What does net zero carbon mean for small businesses?
Put simply, net zero is where we add no incremental greenhouse gases to the atmosphere. It is part of the low carbon economy, where our financial system will increasingly be based around businesses with minimal outputs of greenhouse gas emissions (such as CO2). 
Having a sustainable net zero carbon strategy means finding a balance between the total greenhouse gas emissions produced by your business, and the total emissions removed from the environment – either naturally (through things like forests) or technologically through carbon capture processes.  
Pursing a net zero carbon strategy can be challenging however – especially for small businesses. Creating long-term targets certainly isn't easy, especially if these result in short-term costs.  
What's more, small business owners must understand now to set targets for environmental sustainability, identify the most beneficial projects to improve carbon emissions, report effectively and convince stakeholders of benefits. So what are the business benefits of low carbon operations? 
What are the business benefits of net zero carbon?
There certainly are challenges involved with implementing a net zero carbon strategy – but the benefits can truly revolutionise your business. With regulation evolving hand-in-hand with investor pressure, businesses are increasing their net zero commitments.
Here are just some of the benefits: 
Community integration: By focusing on environmental sustainability, your business will be part of the London net zero carbon strategy, further supported by initiatives such as the Big London Energy Switch. Any small business owner knows that contacts and networking are key – so make sure your name is being mentioned for all the right reasons. 
Increased profits: By focusing on environmental sustainability, businesses often find that their operational costs are reduced. Less heating bills? Greater production efficiency? Full oversight of supply chains? It all adds up to cost savings and the long-term financial sustainability of your business. 
Investor confidence: For any business operating in London, net zero carbon should be a vital part of your long-term strategy. Not only does it improve the environment we all live in, but shows your business is open to innovation and responsible practices. These reputational benefits will open doors to further green funding and investment. 
Business resilience: If your business successfully transitions to a net zero carbon strategy, you'll be less reliant on the traditional energy grid. This mitigates risks involved with supply-breaks and failures – increasing the resilience of your business.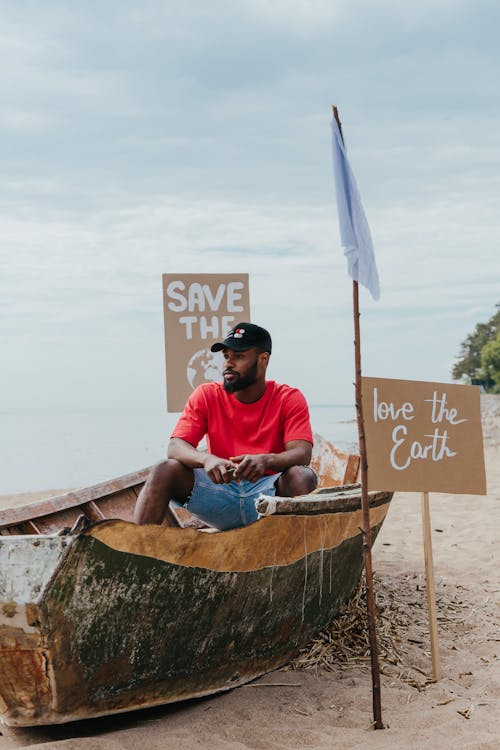 Practical ways to start your net zero journey
With so many benefits to implementing environmental sustainability and low carbon initiatives – how can your business achieve its net zero carbon strategy? Here are five steps that small business owners can take: 
Understand your current carbon footprint
To achieve net zero carbon, one of the first things any business owner should do is understand their current footprint. As part of this, you should look at the following aspects of your operations: 
Direct emissions 
This includes all operations owned or controlled by your business. Think about your use of fossil fuels, gas and diesel for instance in company vehicles and manufacturing processes.  
Indirect emissions 
This incorporates all carbon emissions from purchased electricity and other fuels – remember aspects such as how you are lighting, heating and cooling your premises. 
Upstream and downstream emissions 
This last category is often forgotten, but relates to emissions occurring within a company's value chain. For instance, the goods and services that your business purchases, as well as the emissions related to goods and services sold. 
True net zero carbon means that businesses must consider the knock-on impacts of all their activities, through direct and indirect emissions as well as upstream and downstream production.  
Start Recycling
With a thorough understanding of your carbon footprint, the next step is taking steps to reduce this. One of the best things you can do for environmental sustainability is start recycling at work. Make it easier for staff members by providing ample and clearly labelled recycling bins. Just make sure to meet council guidelines on proper recycling.  
Encourage a sustainability group
Ask your workforce if anyone would volunteer to champion sustainability in the workplace. This will give staff responsibility and a sense of purpose at work, as well as encourage company-wide discussion and innovation. Partaking in initiatives such as the London Big Energy Switch, installing a green roof, cutting down on plastics or increasing charity volunteering are just some of the ideas that could emerge. 
Champion the green commute
Now that more workers are coming back to the office – what can you do to encourage a London net zero carbon commute? Cycling, carpooling and taking the train or bus are all forms of green commuting. This is especially important if you provide company vehicles and fuel allowances, in which case electric vehicles could be another solution. 
Go digital
After the broad success of remote working – is there really a need to get everyone back in the office? Remote working is great for environmental sustainability as it keeps cars off the road and cuts down on unnecessary printing and paperwork. Less consumption means lower carbon, and your business being one step closer to net zero. 
Whether you're looking to improve your businesses' environmental sustainability, achieve net zero carbon or take part in the Big London Energy Switch, Bromley Business Hub can provide impartial advice and support. With a focus on long-term community sustainability, we provide advice to small business owners in the Bromley area of London looking to grow their operations.