Even though most coronavirus restrictions have now been lifted in the UK, businesses still have a responsibility to keep their employees safe.  
To help small business owners through this new stage and into the months ahead, the government has produced new workplace guidelines. Known as "Working Safely" guidance, this advice covers precautions employers and small businesses should take – to manage risk and support their staff.  
If you're looking for HR advice and support to keep your staff and workplace covid-safe, we've complied some of the most important workplace guidelines for small businesses. From social distancing to working from home and compiling risk assessments, make sure you are up-to-date with the latest workplace guidelines. 
 S
mall business Covid-19 workplace guidelines
Risk assessments
One of the most important things small businesses can do is update your risk assessments. Existing guidelines and rules necessitate risk assessments to keep your staff and customers safe from harm – and this is no different for Covid-19.  
Consider factors such as ventilation requirements, cleaning controls and the latest public health advice. As part of this assessment, think about: 
What work activities might increase the risk of coronavirus infection.

 

Which members of staff are more at risk and the likelihood of exposure.

 

Identify and put in place procedures to control these risks.

 
For more advice, there's an in-depth guide to creating a Covid-19 specific risk assessment available from the Health and Safety Executive website.  
Self-Isolation and Sick Pay
As an employer, have specific responsibilities regarding self-isolation and sick-pay. Workers must still self-isolate for 10 days if they've tested positive for Covid-19 (or when contacted by NHS Track and Trace, or are unvaccinated and a family-member tests positive).  
In this instance, you must send staff home immediately, with HR advice further recommending wellbeing and mental-health support whilst they're at home. If an employee isn't able to work because they are ill with Covid-19, they must receive any sick-pay they are entitled to. Small businesses have a duty to support workers throughout this process – even if a worker has to self-isolate on multiple occasions.  
Further HR advice and support for small businesses and workers dealing with self-isolation is available from the Advisory, Conciliation and Arbitration Service. 
Working from home
People are no longer instructed to work from home, but government workplace guidance recommends a gradual return to the workplace. With this in mind, it's wise to allow for some level of home-working. 
Small business HR advice is to arrange a discussion with all your staff members regarding the timing and phasing of returns. Some workers may be hesitant to resume face-to-face contact (especially if they are dealing with underlying health conditions). When workers do return to the office, ensure that controls are in place to reduce risk – particularly for the most vulnerable. 
If your staff continue working from home, appropriate equipment should be provided. This includes items such as computers, phones and video-conferencing facilities (if needed). Government HR advice further recommends frequent contact with any home-working employees to discuss and promote their wellbeing at work. 
Social distancing
Whilst strict social distancing no longer applies in the UK, it is important that your workers and customers still feel safe. With this in mind, think about the steps your business can take to reduce risk without impacting profits or customer enjoyment too severely.  
For instance, could you employ a one-way system, space-out desks or install permanent signage around your premises? Even if your small business doesn't interact with the public, your staff and stakeholders will notice and appreciate the efforts.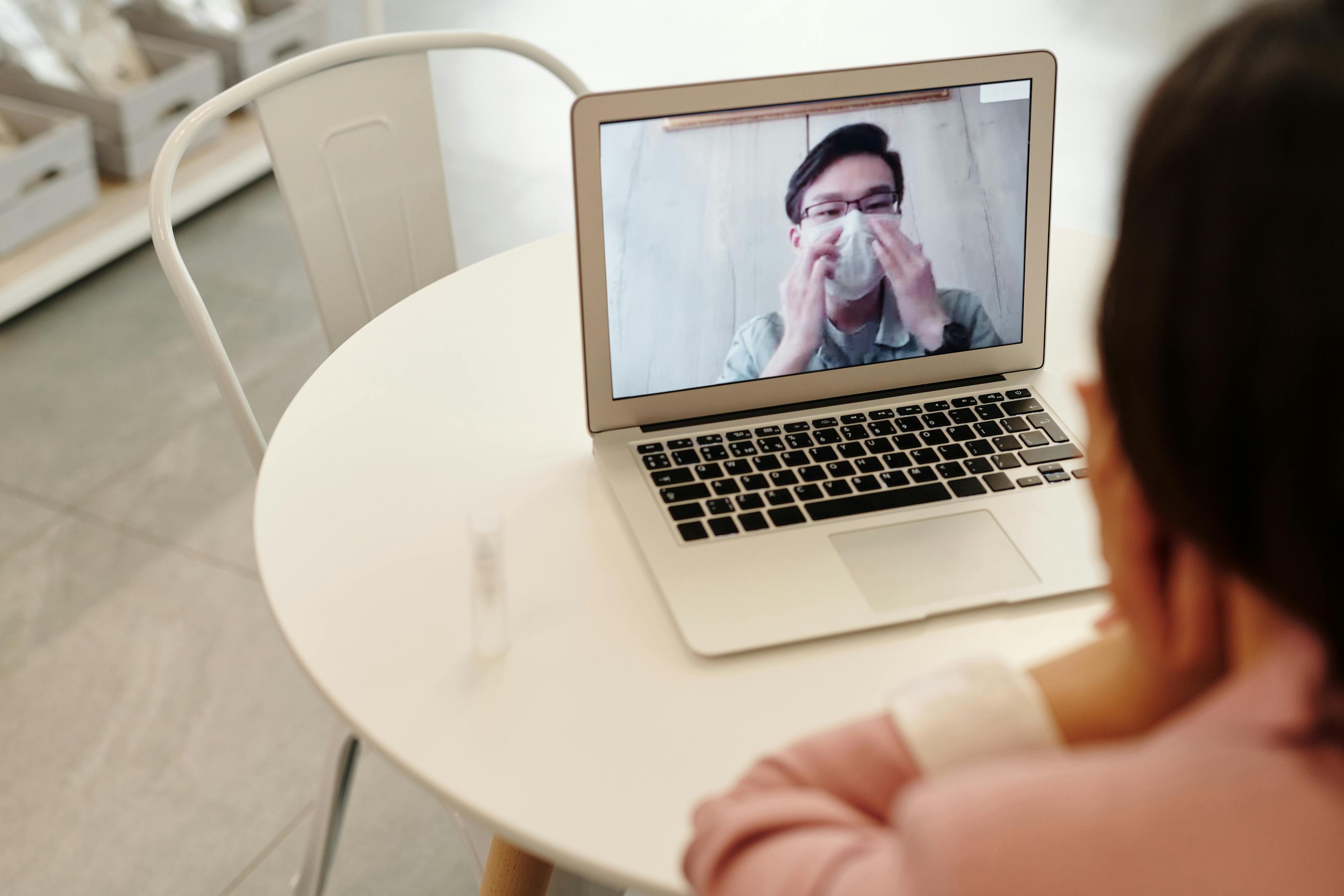 Face Coverings
Face coverings were a public health protection measure mandated by the government, largely intended to protect others. They are no longer classified as legally necessary for most industries. 
When considering the wellbeing of your staff however (both in terms of mental wellbeing and physical health), you may decide that face coverings are still appropriate for your business. Current workplace guidance state that businesses can ask their employees and customers to wear face coverings.  
Before implementing any changes, have an open discussion with all employees about your reasoning and listen to any concerns. Do also remember that some people may be medically exempt from wearing any face coverings. 
Cleaning Procedures
Regular cleaning is a crucial part of keeping your staff and customers safe – and small business workplace guidelines necessitate frequent sanitation procedures. Keeping your workplace clean and tidy reduces the potential for coronavirus to spread and is a critical part of working safely.  
A detailed guide covering handwashing, cleaning, bathrooms and vehicles is available from the government's coronavirus HR advice and support hub. Determining whether you require a specialised cleaning team will also depend on your own risk assessment.  
When putting any health and safety procedures in-place, just make sure that these are properly documented and reviewed over time.  
Ventilation and air conditioning
Good ventilation (including air conditioning) can help reduce the risk of spreading coronavirus. Whilst there are no longer Covid-19 specific workplace guidelines on ventilation, it's best practice to maintain a comfortable temperature and improve ventilation for all workers. 
The law still says that employers must make sure there's an adequate supply of fresh air in enclosed areas of the workplace. Especially in colder climates, balancing ventilation and keeping warm can be tricky, but consider taking steps such as only partially opening windows or relaxing dress codes so staff can wear extra layers.  
Colder temperatures have been shown to impact female employees in particular – so getting this balance right is a key part of establishing an inclusive workplace. If you're in doubt regarding staff policies on clothing and behaviour at work, seek appropriate small business HR advice and support. 
Workplace guidelines and rules will vary substantially depending on the industry you work in. For additional small business HR advice and support, the government's working safely during Covid-19 guidance will help. From test and trace guidelines to vaccination status and reducing workplace transmission – there's a lot to consider. 
Bromley Business Hub help start-up and SME business owners in the Bromley area of London grow their operations. Whether you're looking for HR advice and support, how to make your business more sustainable or promote diversity in the workplace – explore our site for the latest advice and inspiration.